Top 10 Places to Camp Near Boulder, CO
Posted by Boulder Home Source on Thursday, June 2, 2016 at 5:00 AM
By Boulder Home Source / June 2, 2016
1 Comment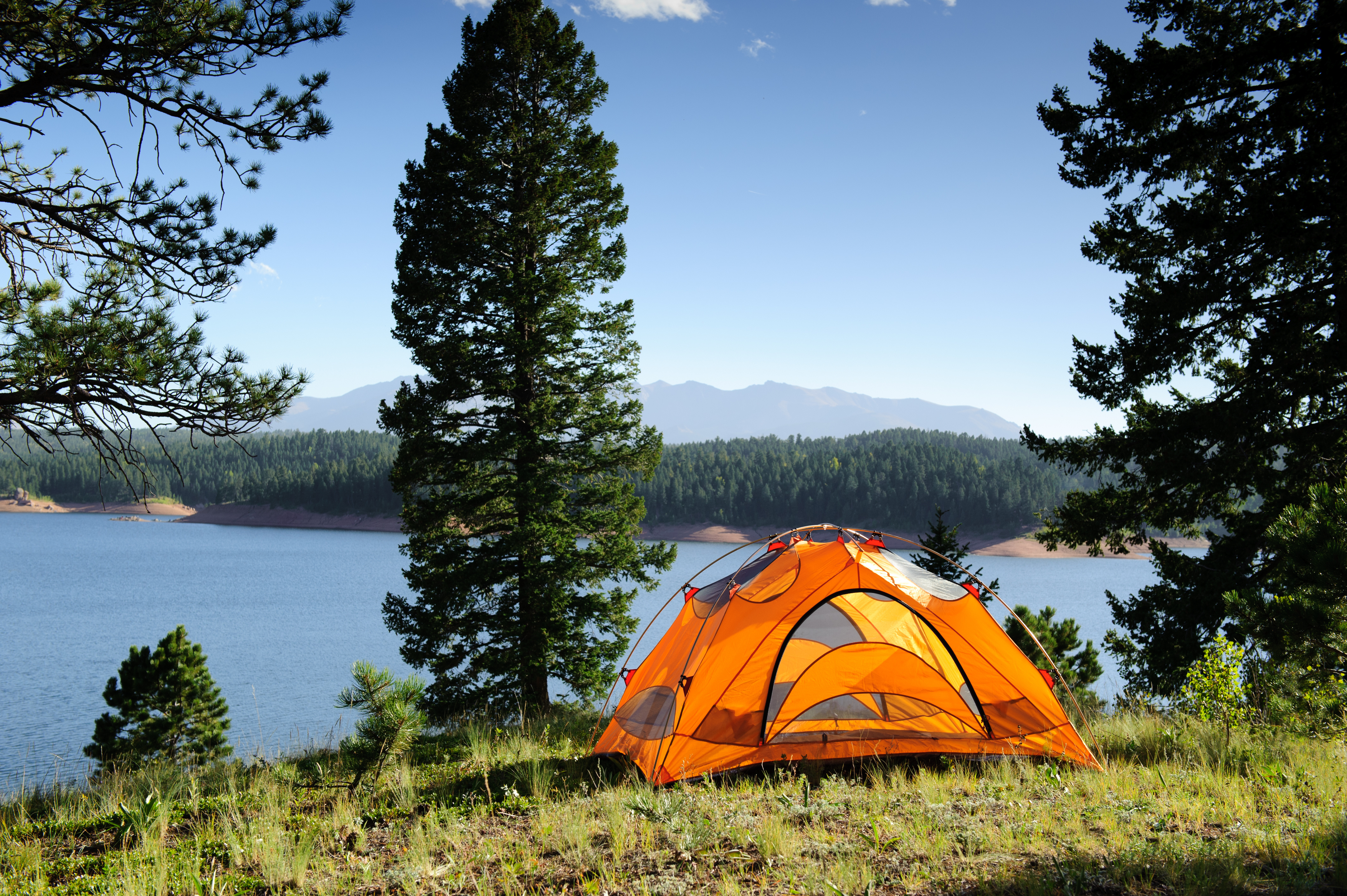 Located at the foot of the Rockies, Boulder CO is a playground for active outdoor adventurists. With summer finally upon us, many locals of neighboring communities and travelers alike will look to Boulder as the place to plan their warm weather adventures. The Rockies offer plenty for all to enjoy, from their lakes, streams, and rivers, to the mountains and the trails. Many will journey off into the mountains to enjoy all Colorado has to offer. Camping is one of the many activities that give the opportunity for people to adventure off and lose themselves in the beauty of the mountains. Below is a list of the top 10 places to camp within 50 miles of Boulder, CO.
Areas for camping in the Boulder Ranger District- Arapahoe and Roosevelt National Forests
Camp Dick Campground
Camp Dick is situated in a glacial valley adjacent to Middle Saint Vrain Creek, with a mixture of forest and open meadow. 41 sites, 8 miles from Ward in a wooded creek valley surrounded by aspen, pine and spruce trees. Wildlife is common, with frequent sightings of beaver and moose in the vicinity. Buchanan Pass and Sourdough trails offer opportunities for non-motorized recreation, and Middle Saint Vrain and Bunce School roads are popular among four-wheelers, ATV and motorcycle riders. Camp Dick is a short 1 mile hike from Beaver reservoir.
Meeker Park Overflow Campground
There are 29 first-come, first-served campsites. Picnic tables, fire rings, and portable toilets are provided; however, there is no drinking water, electricity, hook-ups, dump stations, or showers. Although not a full-service campground, Meeker Park Overflow Campground tends to fill to capacity on weekends due to its proximity to Estes Park and Rocky Mountain National Park. Longs Peak Trailhead is approximately two miles north of the campground, and the Wild Basin Trailhead is about two miles to the south. Meeker Park Overflow is less developed than most other campgrounds in the Boulder Ranger District. It is located about two miles south of Rocky Mountain National Park's Longs Peak Trailhead. Due to its reduced services, Meeker Park Overflow is often one of the last campgrounds to fill on summer weekends.
Olive Ridge Campground
There are 56 sites, half first come first serve and half that can be reserved, that will accommodate tents, campers, trailers, and RVs. Just like Camp Dick, picnic tables, fire grates, water, vault toilets, and trash services are provided while there is no electricity, hook-ups, dump stations, or showers. Olive Ridge is near the southeastern corner of Rocky Mountain National Park and offers nearby access to hiking trails in the Wild Basin area of the National Park. Olive Ridge is located just south of Rocky Mountain National Park's Wild Basin Trailhead. The campground is sheltered by pine, aspen and spruce trees and offers a playground suitable for young children. An amphitheater provides seating for educational programs, offered on summer weekend evenings. Olive Ridge Campground is located 15 miles south of Estes Park.
Pawnee Campground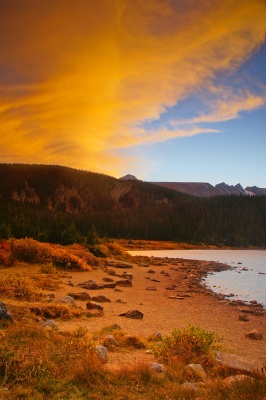 Pawnee Campground offers 47 sites half first come first serve and half open to reservations. Situated at the foot of the Continental Divide, Pawnee Campground is in a mature spruce-fir forest. Hiking trails west of this campground enter into the Indian Peaks Wilderness. 4 miles from Ward, CO. Pawnee Campground is located on the east side ofard Lake. The scenery is spectacular and the forest provides deep shade, however, at its high elevation of 10,300 feet be prepared for cold and wet weather at any time. Fishing, hiking, and spectacular views are all in close range of Pawnee Campground.
Rainbow Lakes Campground
Rainbow Lakes offers 18 first come first serve sites. The campground is situated adjacent to the Indian Peaks Wilderness. Rainbow Lakes offers a more primitive camping experience than other nearby campgrounds since it is the smallest and least developed campground. The campground is 12 miles north of Nederland off the Peak to Peak Highway, and offers beautiful creeks and meadows, hiking, and wildlife frequently spotted in the area.
Dispersed Camping
For those who like a more primitive camping experience, dispersed camping is a camping experience that rivals all others. Sites usually just offer a campfire ring with no other amenities. You must bring your own water for drinking and cooking, and bathroom resources are for your own creativity. The positives of dispersed camping are plentiful, there are more dispersed camping areas than there are designated campgrounds in the Rockies, furthermore, if you know where to look there will always be a dispersed campsite available at any time. Dispersed camping offers anyone to be able to find their own perfect spot to set up camp in undeveloped areas in order to get that real wilderness feel. There is wide range of areas and places dispersed camping is available, but here are two of the closest and best dispersed camping areas.
Caribou Camping Area
The Caribou Dispersed Camping Area is five miles northwest of Nederland. There are 11 numbered, designated campsites located along the National Forest System Road 505, which emerges to the north and west from Five Points. The old Caribou Townsite is located five miles west of Nederland in an area known locally as "Five Points." Hiking trails and off road vehicle trails in the area for those nearby.
Gordon Gulch Camping Area
There are 15 numbered, designated campsites scattered along the road system within 1.5 miles east of Highway 72. Five miles north of Nederland on the Peak to Peak Highway. Numbered campsites are located along NFSR's 226, 314, 228 and 233 and their off-shoots.
Areas for camping in Rocky Mountain National Park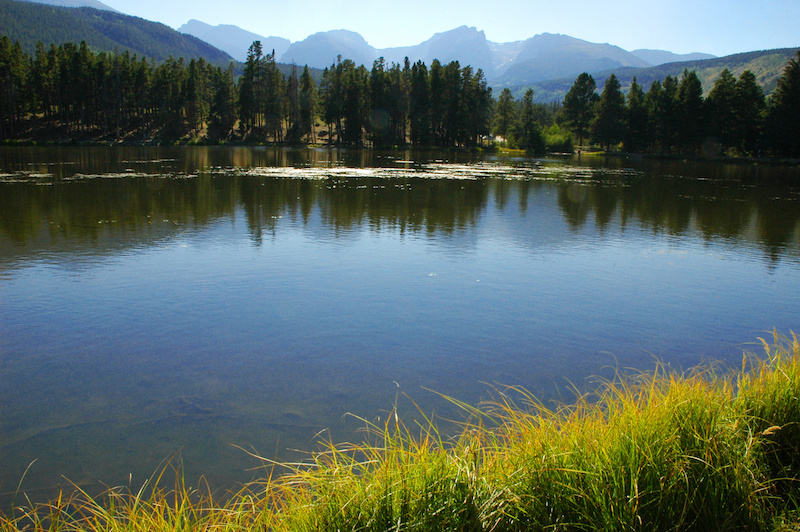 The Rocky Mountain National Park is one of the best national parks offered to all Americans. From lush valleys to craggy peaks reaching elevations over 14,000 feet, visitors are provided opportunities for countless breathtaking experiences and adventures. Scenic driving, hiking, backpacking, fishing, horseback riding and wildlife viewing are popular activities in the park. Wildlife is plentiful in the park, and while mule deer and the majestic Rocky Mountain elk are the most commonly seen, black bear, coyote, bighorn sheep and moose inhabit the region as well. Rocky Mountain National Park has 355 miles of hiking trails that range from flat lakeside strolls to steep mountain climbs. Visitors enjoy the park's various lake trails, waterfall trails, and summit trails.
Timber Creek Campground
Timber Creek Campground is located on the west or Grand Lake side of the Park - 98 sites, first-come-first-serve only. It is the only campground the west side of the park sitting at 8900 feet along the Colorado River in the Kawuneeche Valley. Timber Creek is located off U.S. Highway 34 approximately 10 miles north of Grand Lake and across the Continental Divide on Trail Ridge Road from Estes Park.
Moraine Park Campground
Moraine Park Campground is off of Bear Lake Road with 244 Sites in summer, 77 in winter. The park's only year-round campground is located at 8160 feet in a ponderosa pine forest above the meadows of Moraine Park approximately two and a half miles south of the Beaver Meadows Entrance Station. Moraine Park Discovery Center is in walking distance, and there are many connections to Moraine Park area trails. Ranger-led evening programs may be offered in summer. Moraine Park Campground is located in Colorado's awe-inspiring Rocky Mountain National Park, near the Beaver Meadows Entrance on Highway 36. It is situated on the north side of Moraine Park, offering beautiful views of the vast park and the surrounding mountains.
Glacier Basin Campground
Glacier Basin Campground on Bear Lake Road 6 mi. south of the Beaver Meadows Entrance with 150 campsites. Glacier Basin is 6 miles south of the Beaver Meadows Entrance to Rocky Mountain National Park on Bear Lake Road at 8,500 ft. A pleasant mix of Douglas fir, Lodgepole pine, Ponderosa pine and the occasional Engelmann spruce, forests the campground, offering equal amounts of sun and shade. Grasses, shrubs and seasonal wildflowers fill the open meadows.
---
Be the first to know when a new home is listed. Sign up for Listings Alert. With the BoulderHomeSource team, you'll have VIP access to listing details for Boulder County real estate listings and the surrounding areas. You'll be able to save your searches, bookmark your favorite homes and set up listing alerts.

- Boulder Home Source: It's a Lifestyle!