March 2013 Real Estate Stats - Boulder County and Surrounding Areas
Posted by Boulder Home Source on Tuesday, April 16, 2013 at 5:39 AM
By Boulder Home Source / April 16, 2013
Comment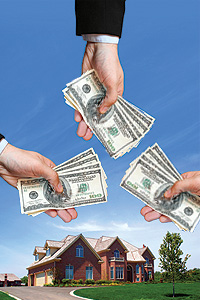 If you are buying or selling a home in the greater Boulder Valley area, you have to check out some the stats below! The numbers don't lie folks, Boulder County and the surrounding areas are hotter than hot right now, and homes are selling at record speeds for record amounts.
According to the information collected by Land Title, Boulder, Colorado's YTD homes sales for single family homes in March 2013 are up 35% over the same time last year! This chart also shows a 77.3% decrease in the average number of days a property took to go under contract. When compared to March 2012, the total number of days to contract was 128; in March 2013 it was only 29! Also the number of the active listings for the month has dropped 24.4% from 348 to 263. This means that homes are selling faster than the available inventory, which is driving prices up and propelling buyers to act quickly on active properties.
Now let's look at Erie, Colorado's stats below. According to the chart, more than twice as many single family homes sold in the area during March 2013 than the same time last year. Additionally, we can see a 55.6% increase the YTD number of homes sold and a 41.2% decrease in the number of days to contract. Added to that, the average sale price and median sale have both increased. These statistics tell us more people are considering buying a home in Longmont than the previous year and are willing to pay more in order to get it!