4 Tenant Retention Strategies for Long-Term Rental Landlords
Posted by Boulder Home Source on Tuesday, November 16, 2021 at 11:48 AM
By Boulder Home Source / November 16, 2021
Comment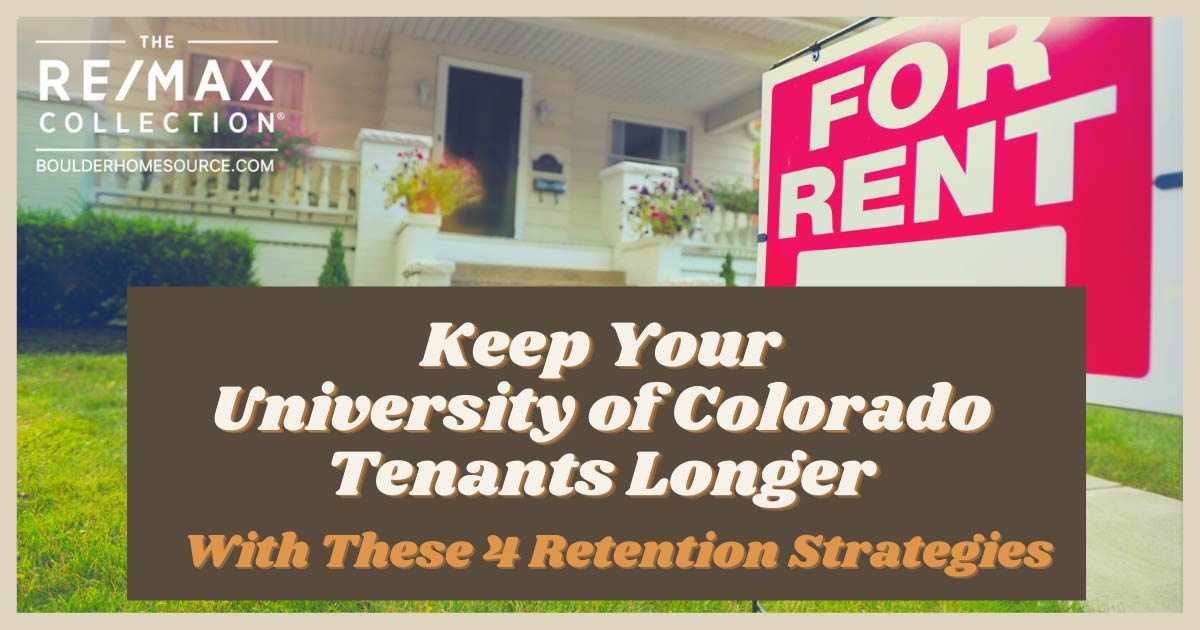 Keeping tenants in place long-term is optimal when investing in a rental property, whether it be a single-family home, multi-tenant property, or a condo in Boulder. With the University of Colorado's vast number of students, rentals are popular in general. Often, students and young professionals spend years here, and moving frequently is something they prefer to avoid.
Investing in a property near the University of Colorado is a keen strategy for anyone interested in long-term rentals. The homes close to the University of Colorado Boulder can be most successful as long-term rentals with minimal tenant turnover. With that in mind, keep reading to learn about tenant retention strategies for long-term rentals in Boulder.
Prioritize Fast & Effective Communication
One of the most significant factors that can encourage longtime tenancy is for landlords and property managers to emphasize ensuring fast and effective communication with renters. Landlords can build and maintain a better relationship with tenants when they make them feel heard, valued and renters know that action will take place as quickly as possible.
Landlords and property managers should be flexible in the manner in which they communicate with tenants. Not all renters like to talk on the phone, while some prefer to. Others may feel more comfortable with written communications via email, text, or letter, which leaves both parties clear concerning what was discussed and the agreed-upon resolution.
Another best practice that tenants appreciate has a landlord with a good attitude who truly listens to them and is honest about every situation regarding their needs. The leasing authorizer needs to maintain a sense of compassion and hold balanced conversations with tenants, so they feel understood and appreciated.
Be Proactive with Repairs and Property Improvements
There's no denying that from time to time, every rental property will require repairs and upkeep. Whether the occupant needs an improvement or a repair, the lessor or their representative needs to be proactive in ensuring things get done timely and efficiently. There several DIY tasks every landlord should master to best keep on top of repairs.
Individual landlords with skills and tools may be able to handle these needs personally. Intensive jobs or landlords who are more hands-off or are short on time can employ a contractor to make repairs.
Extensive work on effective systems like heating and cooling or electrical equipment often requires a certified repair professional. Regardless of who does the job, being timely about it and staying in communication with occupants keeps them on board for staying longer and renewing their leases.
Avoid Making Dramatic Spikes in Rent Increases
A major spike in rent when lease renewal time arrives may run off even the best tenants. While making drastic hikes may be tempting, raising rents that current occupants can afford slowly is best.
Experts in real estate and leasing recommend increasing payments during lease renewals, even if it's just $10 or $20. After all, things are getting more expensive, and owners have to cover things like repairs and taxes.
Learn what the current market rents are in the property's area to make increases accordingly to prevent tenants from balking at the idea of renewing a lease. Remember, lost tenants affect net annual profits, so be mindful of this before getting too eager about significant rental increases.
That being clarified, turnover is far more costly than tenant retention, but it is possible to increase rents to maximize their return on investment without losing the current renters. It's improbable that occupants will deal with the hassles of moving and rehoming over minimal sums.
Offer Lease Renewal Incentives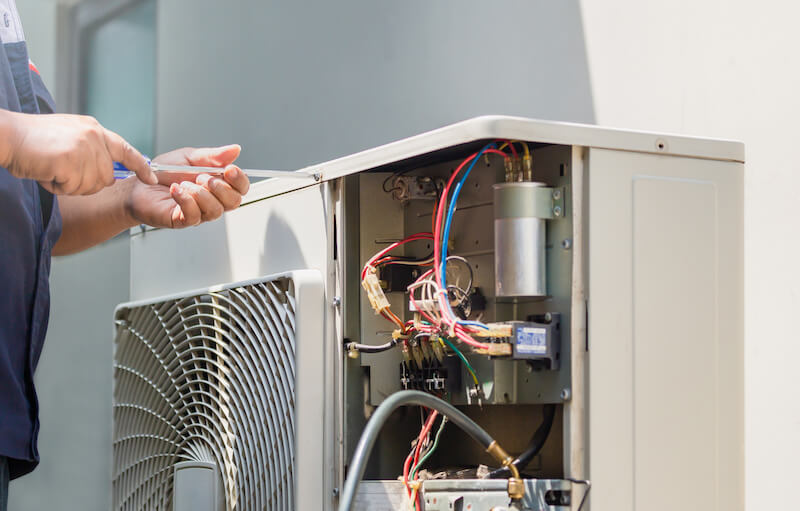 Who doesn't love incentives and perks? Tenants with a lease up for renewal tend to be highly motivated by incentives included with signing a new lease. There are many ways to show appreciation to the current occupants, but it's essential to stay within budget when doing so.
Cash is a favorite renewal incentive for tenants. Residents will appreciate a free month's rent, which is an excellent substitute for cash. However, if this agreement is possible, monetary compensation or a month with a rental discount is an alternative. Some landlords offer rent coupons that residents can utilize when they choose during the next lease period.
Scheduling a unit upgrade for a condo or doing some restoration in a home is an easy way to add to a current resident's happiness level. Something as simple as cleaning the carpets or adding a fresh coat of paint can go further than many landlords may think in the realm of tenant retention.
Offering current occupants discounted rates for paid street parking or giving them a covered parking spot is an excellent incentive for residents who renew. This is amazing during our colder months in Boulder, and it's usually an affordable option.
Landlords can offer internet and cable discounts if available, which is often the case in condominiums or multi-family housing. Another approach is letting current tenants choose from a loyalty menu, where they can select their incentives. These can range from painting, carpet cleaning, parking discounts, or gift certificates to a local store or restaurant.
Enjoy Long-Term Rental Success By Retaining Tenants
Boulder, CO landlords have every reason to desire to retain their current tenants unless a sale is in the works. Oftentimes renovations that increase a landlord's income are upgrades that make tenants want to stay longer. That's how the bottom line is maintained or even raised, which is a whole lot more enticing than having to find new occupants. With these tips for retaining current leaseholders, landlords and property managers will likely see consistent profits and experience fewer hassles.
University of Colorado - Boulder Long-Term Rental Resources